Manifest Technology Blog -- Site: | Articles | Galleries | Resources | DVI Tech | About | Site Map |
Articles: | PC Video | Web Media | DVD & CD | Portable Media | Digital Imaging | Wireless Media | Home Media | Tech & Society |
DVD & CD: | DVD & CD Articles | DVD Software Gallery | High-Def DVD Gallery | DVD Authoring Resources |

---
Preserving Your Tapes on DVD (2/2003)
by Douglas Dixon
DVD Transfer Services
YesVideo
HomeMovie.com
Set-Top DVD Transfers
Using DVD Recorders
Outsource, Set-top, or Desktop
Tape to Disc
References
See the DVD Authoring Software Gallery for information on software products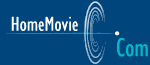 Video is great! -- Especially for capturing and sharing important events. In our personal lives, we preserve precious moments with families and friends. And for business, we record and distribute important presentations. But all those great moments are wound up on reels of tape: you need to load them into a player even to see what's on them, and all that shuttling through the tape makes finding the good stuff slow and irritating. Even worse, tapes are relative fragile, as they wear out and degrade over time, and they lose quality if you make copies to try to preserve or share them.
Especially for those of us with a stack of videotapes in the closet which are now getting over a decade old, it's important to think seriously about preserving our old tapes before they are gone. And when we remember all those taped moments that we have never enjoyed again or shared with others because it's too much trouble to deal with tapes, it's time to think about finding a better way to store and access video.
The answer, of course, is to take advantage of two of the greatest trends in society today: the movement from analog to digital media, and the break-out success of the DVD format. Now we can transfer our videos to DVD, so they are easier to access, play, and search. With our video on DVD, we can watch then much more conveniently on set-top players, desktop computers, and even on the road on laptops. With DVD menus and chapter breaks, our videos can be much more accessible for browsing through different scenes and jumping directly to a favorite clip. DVDs even can include other materials, such as photo slide shows and computer files.
Best of all, your videos on DVD are preserved in a digital format. Every copy you make is an exact duplicate of the original, so you can share and archive your memories into the future. You even can come back to the digital video in the future to edit your clips and create new DVDs or productions on new formats.
But is it reasonable to transfer your tapes to DVD? How expensive is it? How much effort does it take, and how much more stuff do you need to learn?
The good news is that you have several reasonable options: offload the whole job to a video-to-DVD transfer service, buy some equipment and transfer videos yourself with a set-top DVD recorder, or dive in to desktop video editing and DVD authoring on a computer.
The easiest way to convert a tape to DVD is to have someone else do it for you. If you need a custom production like a Hollywood movie, then use a professional video production or DVD authoring facility. But if you just want your video transferred to DVD with basic menus and chapters, services like YesVideo and HomeMovie.com offer a convenient no-hassle solution. You ship them your tape, they digitize and process it into DVD format, burn it to disc, package it in a nice container, and return it to you. They even provide the shipping packaging, or you can take your tape to a store that represents one of these services.
YesVideo (www.yesvideo.com) provides the most automated service, offered through partners including retail Kodak and Konica photo-finishing services including Walgreens, Rite-Aid, CVS, Eckert, Target, and K-Mart. You can have your videos transferred to DVD, or to CD to edit on a computer, or also extract still images from the video.

The YesDVD service ($35 to $40 for up to a two hour tape) performs automatic scene detection to divide your tape into up to 54 chapters. The DVD menu shows thumbnails for each scene, and they are also printed on the label of the DVD case. YesVideo also adds a one-minute "music video" of highlights from your video. The only work you need to do is to provide a title and date to identify the DVD.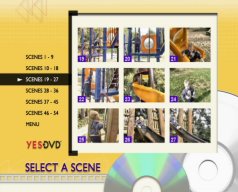 For computer users who want to edit their video, YesVideo also offers the YesCD service (around $30 for up to one hour). This returns your video on CD in computer video format (quarter-screen MPEG-1), with YesPlayer software to view and edit the video, or to extract and print individual images.
Finally, the YesPix service (around $10 additional with YesDVD) automatically analyzes the video to look for the best still images. It selects over 100 frames, enhances their quality, and returns them on CD as 1.2 megapixel JPEG files. You can print or email the images with the included YesPix software, or bring the CD to a photo kiosk like the Kodak Picturemaker for custom prints.
The HomeMovie,com service (www.homemovie.com) currently is provided directly over the Web, to consumers and to professional videographers. HomeMovie offers its services unbundled, with more options and more ability to customize your DVDs.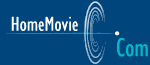 The Basic DVD service ($49) is a straight transfer of up to 2 hours of video to DVD, with 30 chapter thumbnails at a specified fixed interval throughout the tape.
To customize the chapter points with a minimum of effort, the Enhanced DVD service ($99) allows you to specify the time code and title text for the chapters (instead of thumbnails), and provide custom menu graphics. The time code is approximate for analog tapes, to the accuracy of the display on your videotape player.
Use the Director's DVD service ($99) to fully customize the DVD, including selecting clips, specifying chapters, and designing menus. With this service -- and a broadband Internet connection -- you can do simple video editing and DVD authoring over the Web. HomeMovie posts a Web video version of your video on its web site so you trim your video into clips, arrange the clips, choose the menu graphics and thumbnails, and enter title text. You even can combine clips from multiple tapes to make a compilation DVD.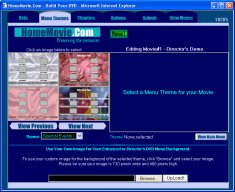 In addition, the Snapshots service ($20 additional with Director's) permits you to add a photo gallery to your DVD with up to 60 selected frames. These images also are posted on the Web to share with friends.
HomeMovie offers a custom cover option ($5 additional) with your selected graphics, title, and a frame from the video. And, for older analog tapes, it offers a Scrub Down service ($5 additional) to process your tape with professional noise reduction equipment to improve the video stability and quality.
Both services encourage use by professional videographers, such as for creating a DVD of a wedding video. Both accept video on standard consumer formats, including VHS, VHS-C, 8mm, and Hi-8. YesVideo also accepts common professional formats. In addition, HomeMovie accepts some PAL formats, and professional formats for an additional $20 for the Basic service. HomeMovie also accepts Super8 or 16mm film, and has it converted to video before processing. They also offer discounts for multiple copies.
If you have a large collection of tapes to convert to DVD, and plan to be doing more transfers in the future, then you may want to do the conversion yourself. You then have a choice: if you a computer digital video type then you can do the conversion using DVD authoring software (see the following section). Or you can stay in the living room and take a simpler approach by using a set-top DVD recorder.
A new generation of consumer DVD recorders became available in 2002 for prices under $1000. These combine the capabilities of a VCR and DVD player into one box: you can record digital video without the need to shuttle through tapes, and still use removable media that you can save to watch later.
In addition to recording TV shows off the air, you can transfer your own videos to DVD. many DVD recorders provide both analog inputs for recording from both older analog sources, and also an FireWire (IEEE 1394 or i.Link) interface to input video from DV or Digital8 digital video camcorders.
These second-generation recorders support recording to both rewritable formats (RW or RAM), so you can add, update, and edit clips, and to write-once recordable media (R) for permanent recordings with highest compatibility with existing players.
However, the interesting editing capabilities in these players, including organizing clips into menus and entering title text, require the rewritable format to update and edit the contents of the disc. You can delete and rearrange the order of the clips in the disc index. With some formats you can append to a clip, or divide a clip, or add additional chapter points. You also can create a play list to play through some of the clips in a specified order.
This flexibility does require that you plan the use for your recording before inserting a disc. Typically, use rewritable formats as scratch discs for shows that are recording to watch later, and the more compatible recordable (R) formats for transferring videos that you want to save and share with others. The best solution, of course, is to have enough DVD equipment to record and edit your clips on rewritable discs, and then transfer the results to recordable format for the final copies to save or share.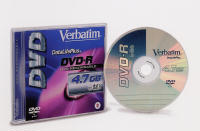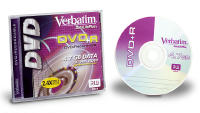 The DVD market is currently confused with three different rewritable DVD formats. This situation is not quite as bad as it might seem, though, as long as you use rewritable discs mainly for temporary or test recordings, and do not expect them to be highly compatible with other set-top and computer DVD players.
These three formats, DVD-RW, DVD+RW, and DVD-RAM, are championed by Pioneer, Philips, and Panasonic, respectively. Each of these companies has introduced players that demonstrate the current capabilities of the formats and technology.
Pioneer Electronics (www.pioneerelectronics.com) has lead the development of the DVD-R and DVD-RW ("dash") formats, which were specified by the DVD Forum (www.dvdforum.com) as part of the original family of DVD formats.
Pioneer launched its first DVD-R/RW recorder for the U.S., the Pioneer Elite DVR-7000, in fall 2001. This is a video enthusiast product, for $2,000 (MSRP), and offers two recording modes.
Video mode offers up to 2 hours of recording and is playable on regular DVD players after finalizing. Chapter points are inserted at regular intervals, and you can edit a text menu.
Video Recording (VR) mode recording for DVD-RW offers 1 and 6 hours of recording. You can edit and erase clips as thumbnails, add chapter points, and create playlists. The discs are not playable on regular DVD players.
Philips Consumer Electronics (www.dvdrecorder.philips.com) has championed the newer DVD+RW and now DVD+R ("plus") formats designed by the DVD+RW Alliance (www.dvdrw.com).
Philips shipped the DVDR985 +RW and +R recorder in mid-2002, for $999 (MSRP). It can record from 1 to 4 hours, and creates an index menu with thumbnail pictures of each clip. You can append, divide, hide, and erase the clips.

DVD+R discs also must be finalized before they can be played on regular DVD players. Edited DVD+RW discs require a similar process to be compatible with regular players.
Meanwhile, Panasonic Consumer Electronics (www.panasonic.com/consumer_electronics/dvd_recorder) has been promoting the DVD-RAM format for both computer and consumer products, since it offers much more convenient random access, like hard discs. However DVD-RAM discs are compatible only with players that explicitly support the format.
In June 2002, Panasonic announced the DMR-E30 combination DVD-RAM and DVD-R recorder, priced at around $699 (MSRP). You can record 1, 2, 4, or 6 hours, or up to 12 hours on double-sided discs. It offers simple video editing, including rearranging, skipping, and copying clips, as well as custom playlists. The DVD-RAM format also supports a time-slip function, so you can record and play back material from the disc simultaneously.
Panasonic also shipped the first combination DVD and hard disk recorder, the DMR-HS2, in October 2002 ($999 MSRP). With the combination of a 40 GB hard disk and a DVD burner in the same unit, you can capture material to the hard disk even when no DVD media is loaded, and then copy shows or clips to a DVD disc to watch later.
As you have seen, you can use a conversion service like YesVideo and HomeMovie.com to transfer a tape to DVD for $35 and up, and even customize the contents with simple editing over the Web. This approach saves you the time and hassle of doing it yourself, and the cost of investing in DVD burning equipment. These services also use higher-quality video and compression equipment than you typically have at home, and can return a more professional result with a printed disc label and case. You do need to ship your tapes off to their facilities, with a two to three week wait, and the risk of having your tapes lost or damaged in the process.
If you are more of a do-it-yourselfer, and already enjoy messing with camcorders and set-top video recorders, then you may want to look into a DVD recorder. For an investment of around $700 to $999, you get more flexibility and direct control over the contents of your discs. This makes the most sense if you also have a way to make copies of your discs, so you can edit on a rewritable format and then make copies on more compatible recordable (R) format discs. However, your ability to edit clips and customize the DVD menus is limited, and a remote control is not the best interface for extensive editing sessions.
Finally, if you are already interested in computer video, and especially if you have a DV digital camcorder and FireWire connection, then you can transfer and edit video to DVD on your computer. All you need to add is a DVD burner, at prices dropping under $300 (retail) for the Pioneer DVD-A05 DVD-R/RW drive, and around $350 (internal) or $430 (external) for the Sony DRU-500 Dual RW drives (supporting both DVD-R/RW and +R/RW formats).
A new generation of simple DVD authoring tools released in the past year provide direct tape to DVD transfer, much like a set-top DVD recorder, plus the ability to customize your own productions. You can capture and edit clips, organize clips and photo slide shows, customize and design the menus, and record to CD and DVD formats. You can even re-edit DVDs that you have created to change the menus and add new clips.
These types of automated DVD authoring products are available for under $100, with prices dropping under $50 for basic versions, including:
- MedioStream NeoDVD (www.mediostream.com)
- Pinnacle Expression (www.pinnaclesys.com)
- Sonic MyDVD (www.mydvd.com)
- Ulead DVD MovieFactory (www.ulead.com/dmf)

The good news is that you now have several good options for unlocking your video tapes to make them accessible on DVD, and preserving your old tapes before they degrade.
If you are a computer video enthusiast, then a DVD burner and DVD authoring software are a natural addition to your desktop, and also provide a way to back up all your material. If you are a video recording enthusiast, a set-top DVD recorder is a wonderful new investment that you can use to time-shift and save your favorite shows, and organize and transfer your videos to DVD.
And if you just want to get your tapes transferred, YesVideo and HomeMovie.com can do the job, totally automatically, or with some customization. You can use these services to create professional-looking DVDs of special events (HomeMovie reports that over 2000 professionals have used its service). Or you can use them just to ensure that you have a high-quality transfer from your old tapes (YesVideo reports that their customers return for an average of more than 3 tapes).
You also will see these services co-marketed with more stores and web sites. For example, the YesVideo service is available through Roxio (www.roxio.com), and Web digital imaging services including Sony ImageStation (www.imagestation.com), RadioShack, and PictureStage.com (www.picturestage.com).
Video processing is now joining photo processing as a new consumer service for archiving, sharing, and copying your digital memories.
YesVideo
www.yesvideo.com
HomeMovie,com
www.homemovie.com
DVD Forum
www.dvdforum.com
Pioneer Electronics
www.pioneerelectronics.com
Panasonic Consumer Electronics
www.panasonic.com/consumer_electronics/dvd_recorder
DVD+RW Alliance
www.dvdrw.com
Philips Consumer Electronics
www.dvdrecorder.philips.com
MedioStream NeoDVD
www.mediostream.com
Pinnacle Expression
www.pinnaclesys.com
Sonic MyDVD
www.mydvd.com
Ulead DVD MovieFactory
www.ulead.com/dmf
Sony ImageStation
www.imagestation.com
PictureStage.com
www.picturestage.com